Professional Barista Course
Course Description
Challenge yourself to become a Professional Barista who can produce cup after cup of good coffee, with consistency in your fundamental technique (Basic Level) and skills in coffee grinder calibration (Advanced Level). All beginners are welcome!
Course Outline (24 hours)
Basic Gourmet Barista (8 hours):
Introduction to coffee and brief history of coffee

Introduction to different species and types of coffee

Introduction to differences between gourmet and local coffee

Knowing parts of an espresso machine and automatic coffee bean grinder

Key fundamental knowledge in proper coffee extraction and factors causing improper coffee extraction (i.e. under-extraction and over-extraction)

Experiential learning on optimal milk temperature range

Proper espresso extraction and milk frothing technique

Pouring technique of different milk-based beverages e.g. Café Latte and Cappuccino
Advanced Gourmet Barista (16 hours):

Advanced tamping technique


Advanced milk frothing technique

Understanding different coffee extractions (e.g. Espresso, Ristretto, etc.)

Knowing parts of a manual coffee bean grinder

Key principles and components in coffee bean grinder calibration

Proper coffee bean grinder calibration technique on manual and automatic coffee bean grinders
Course Fee and Funding
Course Fee – S$2,000.00
Course fee includes all training materials and ingredients

A Professional Barista certificate will be issued if all minimum assessment requirements are met
Training Grant (Company-Sponsored Training)
Eligible companies can apply for e2i Professional Development Grant (training grant) for staff upskilling (terms and conditions apply. Enquire with us to find out more information!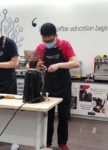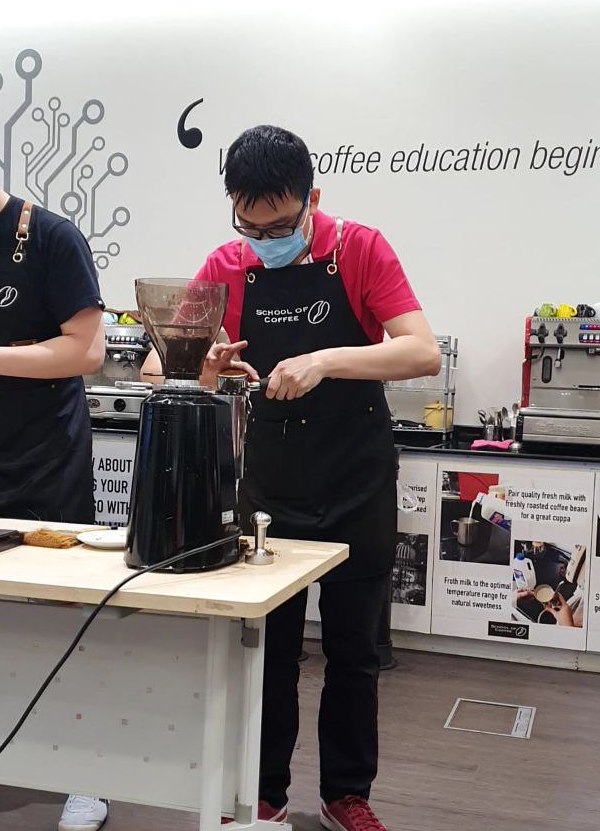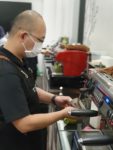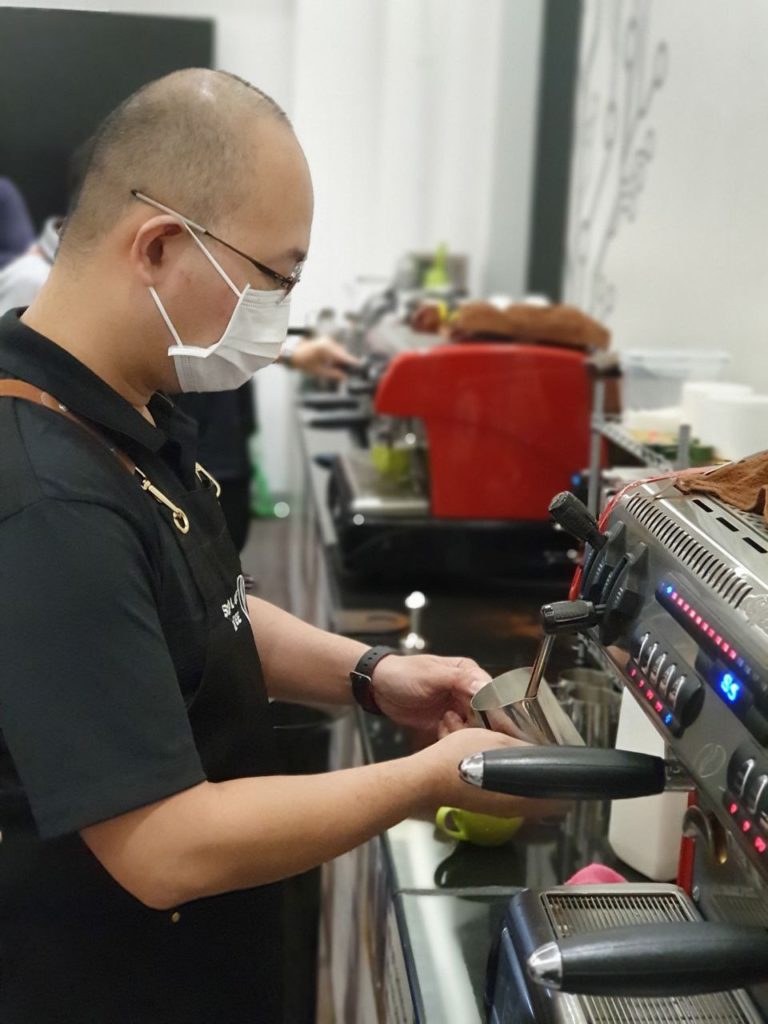 Professional Barista Course